| | |
| --- | --- |
| Posted by info on February 12, 2020 at 7:25 AM | |
A question we often hear from our clients is "what type of artwork should I put in my home?". Obviously artwork, like interior design, is a very individual choice both in style and budget, however there are a few tips and guidelines that you can follow in order to select the right piece for the specific space you have in mind.
First and foremost, you have to like it! It can be the greatest investment but if you are going to look at it every day you want to enjoy it.
What room is i...
Read Full Post »
| | |
| --- | --- |
| Posted by info on January 15, 2019 at 7:35 AM | |
Bring in the New Year with a fresh and clean look that will enable energy to thrive around your home.
The idea of changing your property style can be daunting but at Paula Monaghan Interiors we can help you turn this seemingly large task into  a manageable reality.
Some properties require only a few changes to create a different visual effect  and overall feel, for example altering the soft furnishings with a textured throw and complimenting cushions or new curtains cont...
Read Full Post »
| | |
| --- | --- |
| Posted by info on February 12, 2018 at 6:35 AM | |
Our design team have just arrived back from the International Gift & Decoration Fair ( Intergift ) in Madrid as part of our continued effort to bring our clients the latest in interior design and decoration.
A total of 906 companies and brands from 16 countries showcased their newest collections, trends and products using high end decoracion, a wealth of textiles and of course inovative concepts.
Whether you are looking for individual pieces of furniture or to redesign yo...
Read Full Post »
| | |
| --- | --- |
| Posted by info on September 8, 2017 at 12:25 AM | |
Visit The Emporium in La Cala de Mijas and see our newest showroom exhibit!
Our design team have been working hard again and have created a "show flat" inside our shop.
We understand that it is not always easy to imagine how amazing your home will look so, with this in mind,  the whole of The Emporium's top floor has been arranged so that you actualy see and get the feel of each room and its layout.
Read Full Post »
| | |
| --- | --- |
| Posted by info on June 24, 2017 at 6:50 AM | |
Bohemian style from The Emporium.
If you are looking to fill your home with interestng items that reflect life and culture giving a relaxed and unusual ambience then the Bohemium style is for you. Often refereed to as BoHo Chic, you can find your stylish Bohemian style furniture at The Emporium.
Bohemian decorating often includes warm earthy colors such as  brown, terra cotta, and gold, warm colours that enhance the natural feel of the room.  You can mix lots of pat...
Read Full Post »
| | |
| --- | --- |
| Posted by info on June 10, 2017 at 6:10 AM | |
Find the best modern home design ideas & inspiration to match your style at The Emporium in La Cala de Mijas.
Designs for modern houses are limitless. In fact, your imagination is your only limit! From creating your own beautiful interior, whether it is a family home,retal property, or holiday home you can have anything from simple and fresh to exotic and rare, indoors and outdoors.
Come and talk to one of our design team and find out just how affordable our bespoke packs real...
Read Full Post »
| | |
| --- | --- |
| Posted by info on June 10, 2017 at 12:15 AM | |
Another fabulous referbishment and luxurious interior design by Paula Monaghan Interiors.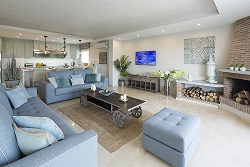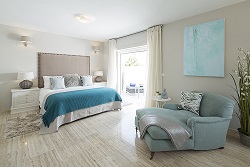 | | |
| --- | --- |
| Posted by info on May 25, 2017 at 7:30 AM | |
Complete your interior design wth decorative accessories from The Emporium in La Cala de Mijas.
Fresh ideas and new concepts on how to brighten up your home or emphasise the room's 
Reset your your livng space with Paula Monaghan's Interor design furniture packages.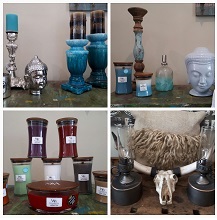 Read Full Post »
| | |
| --- | --- |
| Posted by info on May 20, 2017 at 7:30 AM | |
Wall art is the perfect way to give your home a new lease of life without having to redecorate. You can transform a room in moments with a special piece or selection of  inspired art  that will give colour and intrest to a bare wall or bland corner.
The Emporium stock a wide range of unique art, decorative wooden panels, clocks, mirrors and decorative items to breath life into the room.
Take a look at a selction of our wall art  page or featured artist  
Read Full Post »
| | |
| --- | --- |
| Posted by info on March 14, 2016 at 9:45 AM | |
An added cushion here and there, a change of curtain material, added lighting or re-positioning of accessories can make a huge difference to your interior look. At PMI Emporium and PMI Interiors we understand the concept of small space Big Style.